IN CONVERSATION: GRECE GHANEM & CHEYENNE EL-KHOURY
Meet the mother-daughter duo united by their creative ambitions.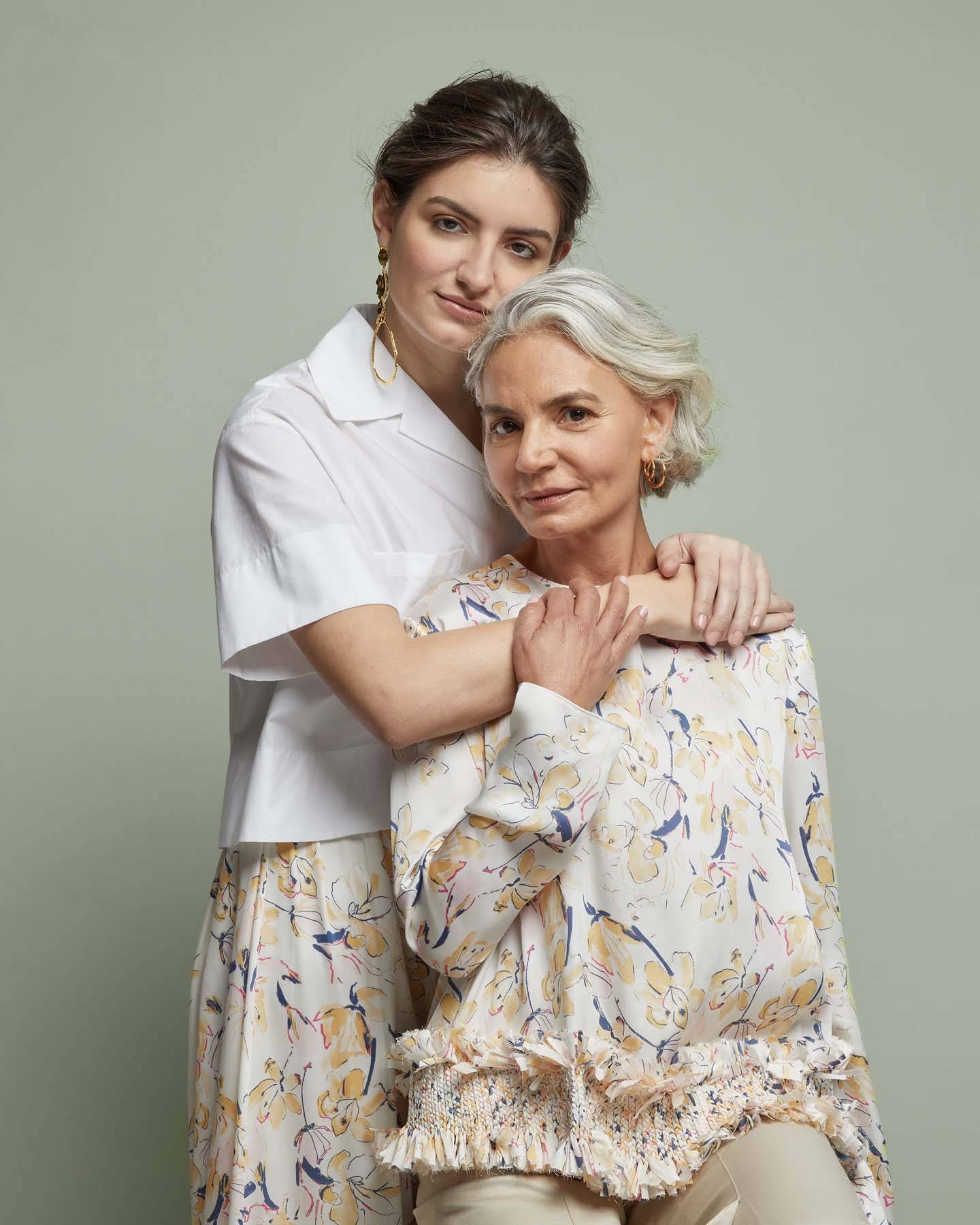 Olore Magna
"I felt alive. I felt my heart beat," says Grece Ghanem as she recalls holding her daughter, Cheyenne, for the first time. Fashion has paved out their journey of discovery, in themselves and each other, and now makes their heart beat with purpose.

Grece's contemporary approach to ageless style is boldly admired by the online world. With daughter Cheyenne by her side and behind the camera, social media has become an integral part of their emotional growth together. This somewhat unconventional mother-daughter bonding has not only brought them cheers from the masses, but more importantly, they are now each other's pillars of support.

Deciding to explore fashion on digital platforms was encouraged by Cheyenne, the now 22- year-old finance degree graduate, who saw Instagram as the stage to expose her mother's sartorial side. In June 2016, their first photo was posted on @greceghanem, with Grece selecting the outfit and Cheyenne providing artistic direction. The mother-daughter collaborative project transformed into a meaningful learning experience, forged from support and unconditional encouragement, allowing Grece to pursue her dream of modeling and Cheyenne to explore her creative ambitions. Their surge in public interest has gained them a wide international following, becoming a style favorite for those inspired by Grece's ability to mix patterns and silhouettes with a timeless modernity.

Shop The Look